What's in a name? Kommaf!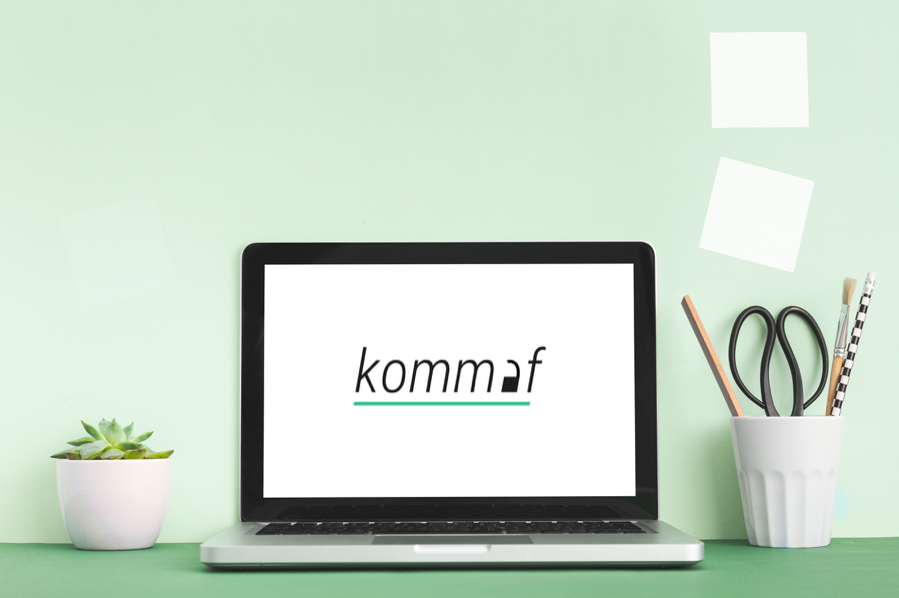 Bij het bedenken van een naam vind ik het steeds belangrijk dat deze ook inhoudelijk klopt met de missie en visie van het bedrijf. Een oefening die niet altijd even eenvoudig is, maar laat ons zeggen dat nèt dat me een extra kick geeft. Hopelijk was je reeds getriggerd door de definities op de homepage. Ik zet ze maar al te graag nog even op een rij:
Komma(f): Leesteken dat gebruikt wordt als rustpunt in een zin.
Kom(m) af: Uitnodigend, verwelkomend.
Kom(m)af: Een einde makend aan verouderde communicatietechnieken.
1. Leesteken dat gebruikt wordt als rustpunt in een zin
Ondanks social media vaak beschouwd worden als vluchtige communicatiekanalen, is het niet onbelangrijk om even stil te staan bij het verhaal je wil brengen en wat je wil bereiken. In tijden van haast, worden er soms te weinig 'rustpunten' ingelast.
Ik geloof sterk in 'think before you act' maar merk dat deze term nog te vaak omgedraaid wordt. Eerst een actie loslaten op het doelpubliek en vervolgens evalueren. Natuurlijk is een evaluatie of debriefing niet onbelangrijk. Nog belangrijker is het om voor de opzet te bekijken of de actie in lijn ligt met je strategie.
Doordat zowel de consument als het digitale landschap continu verandert, moeten we tijd nemen om acties kritisch te bekijken en blijvend in vraag te stellen. Tussentijdse evaluatiemomenten en een nauw contact, zijn zaken waar ik enorm veel belang aan hecht.
2. Uitnodigend, verwelkomend
Van eenmanszaak, KMO tot multinational… iedereen verdient een goede begeleiding doorheen de mogelijkheden van social media. Ik vind het ontzettend fijn om nieuwe mensen te leren kennen en luister graag naar hun verhaal.
Net de veelzijdigheid is hetgeen ik enorm fijn vind aan mijn werk. In het verleden beheerde ik de social media kanalen van zowel pralines, frietjes als van meststoffen en siliconen. Groot of klein, eenvoudige onderwerpen of complexere vraagstukken, mijn hart gaat uit naar elke klant.
3. Een einde makend aan verouderde communicatietechnieken
Ik zie maar al te vaak dat bedrijven jarenlang dezelfde marketingtechnieken en communicatiekanalen gebruiken. De consument is de afgelopen decennia echter enorm veranderd. Hij of zij vangt dagelijks duizenden boodschappen op en was nog nooit zo bereikbaar.
Als bedrijf kon je nooit eerder zò dicht bij je doelgroep staan. Elk contact is dan ook een opportuniteit om de relatie met je (potentiële) klant te verbeteren en om nieuwe merkambassadeurs te creëren. Je social media marketing pak je daarom best doordacht aan. Hoe je opvalt in de stroom aan berichten en een trouwe online achterban opbouwt, vertel ik je graag tijdens een kennismakend gesprek.
Aarzel niet om me te contacteren voor een kopje thee (of twee)!